Shaped / Curved Vertical Blinds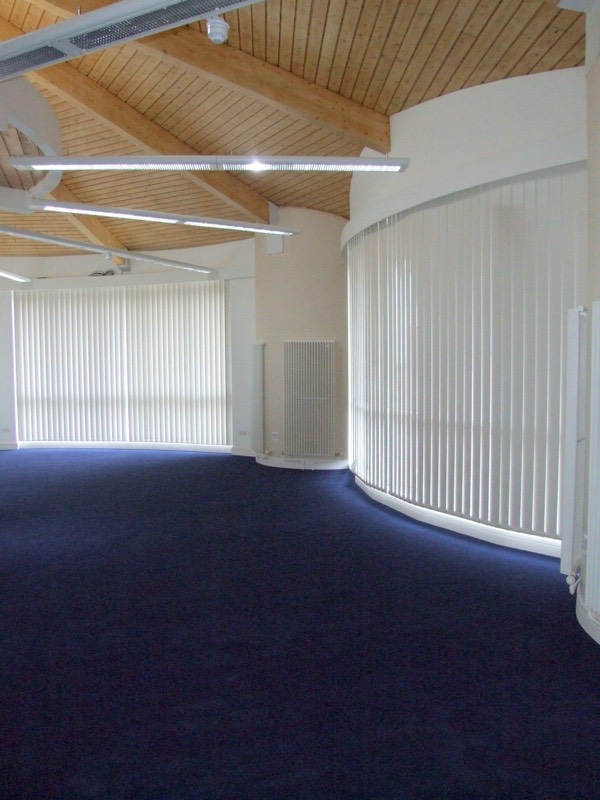 Benthin Decomatic

A highly engineered, smooth running system of the standard one has come to expect from a German Company. Available in white only this wide bodied system is extremely robust, with product features that work in harmony to provide a flexible and efficient solar shading product which can be manually operated or motorised. The IQ motors in addition to the common function of traversing and tilting the louvres, can be programmed on a timer and even solar control option.

The components have a split tooth type peg thus holding the vanes firmly to the headrail. For arched and sloping tracks, the components of varying sizes are built in to the main carrier trucks so that no separate section is needed between the fabric and the headrail. There is also a braking mechanism within the end cap so that the components will stop where they are positioned. Suitable for curved bay and arched windows as well as sloping tops.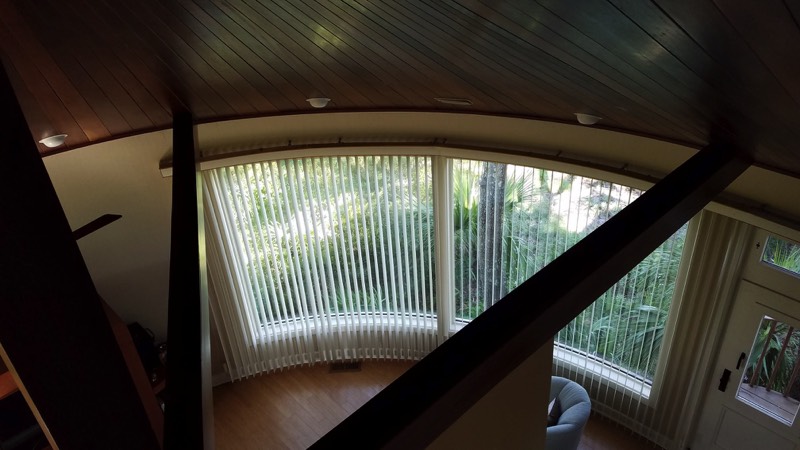 Louvolite

The Slimline system has 'J' hooked components set in ribbed tracking available in either white or brown. N.B. The brown does not bend as far as the white as the wall thickness is only 1.1mm instead of 1.3mm, silver is not recommended as with no paint finish insde the components do not run smoothly. This system is similar to the Eclipse Gazelle system. Suitable for curved, shaped and arched windows.

The Vogue system also has the 'J' hooked components with a smooth convex contour on the sides of the tracking. Available in White. It should be noted that the internal components are white. Suitable for curved bay windows.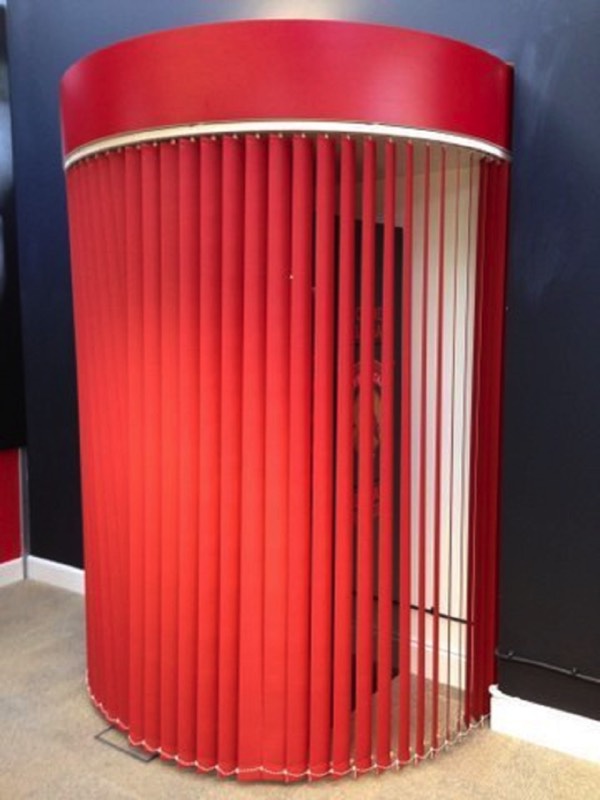 Online ordering.Select type


Blindshapers Ltd., Festival Works, Spragg Street,
Congleton, Cheshire, England, CW12 1QR

Tel: 00 44 (0) 1260 297976

Fax: 00 44 (0) 1260 297515
E.mail: sales@blindshapers.com

Registered in England No. 4873584
Terms and Conditions